Collaborating with your team is super easy with Universe. By using deep integration we are able to provide a place to create, share and manage without having to worry about permission management or visibility options.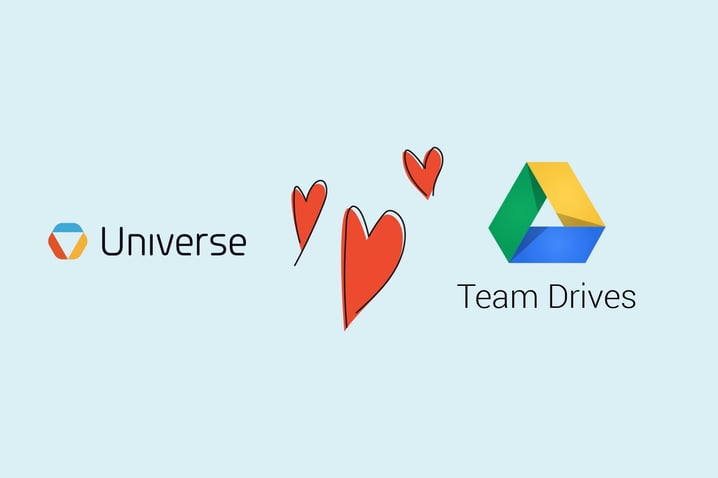 Universe Team Drives integration makes it even easier for employees to collaborate on files created & shared in Google Team Drives. Universe Channels and Pages now take full advantage of Google's Team Drives and even integrate directly with automated sharing permissions.
Universe supports deep integrations to files in Google Team Drives
Unlike a typical file system integration in the Digital Workplace industry, Universe supports deep integrations to your company files.
Deep integrations free you and your users to focus on sharing and working together. Instead of users needing to reach out to all different systems and share different sources manually, Universe automates all of this. For example, channels make sure that all content is shared to channel members, whether it is files, calendars or folders. And when a member is removed from the the channel, access to the shared content is also removed.
So what's actually new?
We'll, actually a lot of things are changed now. Some things you cannot recognize immediately, including speed and stability improvements, whilst other things are instantly visible.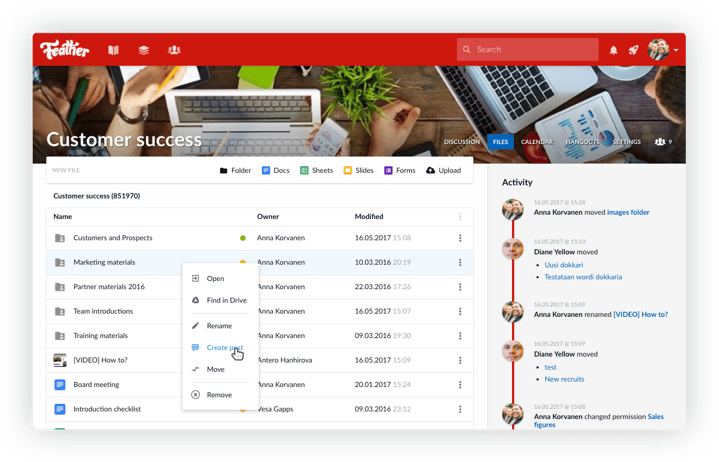 First of all, the Channels and Pages now accept Team Drives as the files source. You can also add files and folders to posts, files widgets to Pages and of course search for Team Drive items.
Instead of just adding the Team Drives integration, we also made a big visual overhaul to the files section. Amongst loads of updates you can now, drag and drop files to arrange them, copy and move files, import files from your Drive and filter out new and updated files. We also added an extremely helpful sharing indicator to non-Team Drive folders, which indicates what files are shared internally, externally or are made public.
Fire up your Universe and navigate to the nearest channel with a folder to see the rest.
Subscribe to the blog and receive monthly updates to your email.